IN CANADA
---
Beginning in early 1990 and continuing for 14 years, CEDAR Foundation designed and operated the AILANTHUS ACHIEVEMENT CENTRE in the Vancouver, BC area, providing a pre-University, preparatory educational opportunity for many hundreds of marginalized youth.
Using stunning and sophisticated Performing Arts as an incentive to academic discipline, AILANTHUS created a unique and challenging educational environment that gained international attention as it evolved from a local enrichment programme into a renowned, world-class, social intervention strategy.
This experience and accomplishment laid the groundwork for the next 25 years of educational development and support in other parts of the world.
IN MEXICO
---
In 2004, CEDAR Foundation knew it was time to bring its Gift of education to a more needy country. In Mexico, it was logical to replicate the Canadian model using performing arts as the draw for academic interest and commitment. Hence, the PROMESA ACHIEVEMENT CENTRE was created, which provided young people from the streets, orphanages and very poor families the opportunity for high quality private school academics plus progression to and through University.
In 2018, the final CEDAR scholar in Mexico will graduate University.
IN KENYA
---
In 2004, CEDAR Foundation chose also to settle in Kenya and to offer the Gift of education to impoverished youth in parts of Africa where opportunities for the poor were non-existent. There, CEDAR provided full college/University funding and support to 300 girls from a village community. In 2014, over 95% of them had successfully graduated, and today are gainfully employed in various fields including medicine, education and business, altering not only their economic status but their social positioning and accessibility to human rights protection.
Also, in partnership with SCANN, an orphanage for street boys in Nakuru, Kenya, CEDAR Foundation has been able to provide educational support for the children of SCANN left orphaned and homeless by poverty, AIDS and neglect. As these boys progress to post-secondary levels, they are fully aware that they are changing the history of their families for generations to come.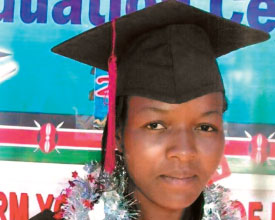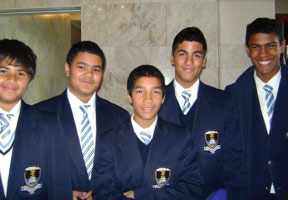 IN SOUTH AFRICA
---
With the entire nation struggling to remedy the 50-year social disaster that was Apartheid, CEDAR Foundation felt a calling to assist the young of that country by offering educational opportunities through partnership with other fine programmes. They included KiDS Foundation, Student Sponsorship Programme [SSP], African Leadership Academy, Nkosis' Haven, and Education Africa (through which CEDAR constructed MASIBAMBANE College, a fully equipped secondary school in an impoverished township).
Working against challenging odds, these organizations and the leaders who guide them represent some of the most committed and hard-working in the world. CEDAR Foundation is honoured to have shared the journey with them and the beautiful children they serve.